Ahsay is an ideal backup solution for small and medium businesses with servers, PCs, notebooks, and Macs as Ahsay offers data protection with local backups and or offsite backups to public/private clouds such as Amazon S3, MS Azure, Google Cloud, Backblaze, Wasabi etc.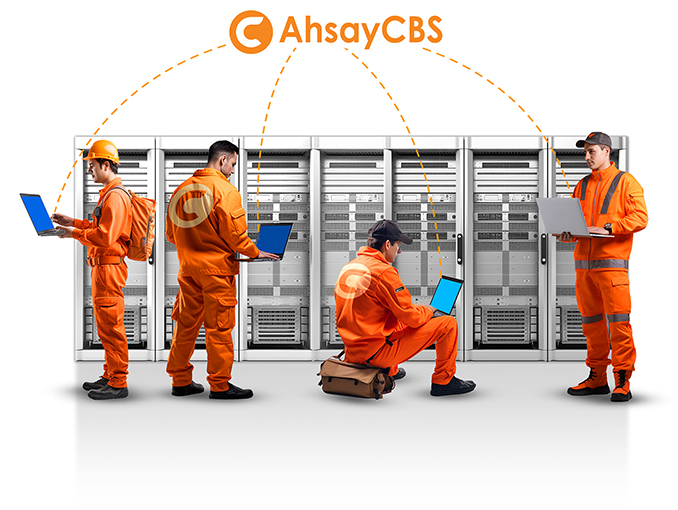 Besides file backup, Ahsay protects for critical business data on many popular enterprise platforms such as Microsoft 365, VMware and Hyper-V guest VMs, Android & iOS devices, Synology & QNAP NAS devices, Microsoft Exchange Server, Microsoft SQL Server, Microsoft Windows system image, Microsoft Windows System State, Oracle, MySQL, and MariaDB.

Ahsay contains the latest technology and features for smart, secure, reliable, and fast backups such as:
Data deduplication and compression reduce the amount of data transferred and stored.
Application aware backups for VMware & Hyper-V, with advanced recovery options such as Granular Restore, VM Run Direct, Live VM migration.
Strong Data security, the contents of your data is protected using AES 256-bit encryption both during transit and at rest, along with Two-Factor Authentication to control access to your data.
Multi-destination storage protects against a single point of failure. There are obvious advantages to using a combination of local and offsite/cloud storage for a backup. Your data gets the added security of storing your data offsite in case of fire, flooding, or other natural disasters. With the option of a fast recovery when restoring data from local storage destinations.
Immutable backup protects data against ransomware, hackers, and accidental deletion.
Ahsay Restore Drill gives your backup data a regular clean bill of health every month, quarter, or six months by fully automating regular restore testing of your backups. To provide you with peace of mind that your backup data is totally recoverable when a disaster strikes.