With the majority of our data stored on various devices such as laptops, smartphones, and tablets, it is important to have a reliable backup system in place. However, not all backup solutions offer cross-platform support, which can lead to significant problems. Let's go through how Ahsay supports cross-platform backup and recovery. And why you need backup cross-platform support and how it can benefit you in the long run.
Ahsay supports all major operating systems and popular NAS devices:
Microsoft Windows desktop versions, for example, Windows 8.1/10/11
Microsoft Windows server versions, for example, Windows 2016/2019/2022
macOS
Linux (both CLI and GUI installations), for example, Ubuntu, Red Hat, Debian, Rocky Linux
FreeBSD
Synology DSM
QNAP QTS
Ahsay Mobile App supports mobile devices running both Android and iOS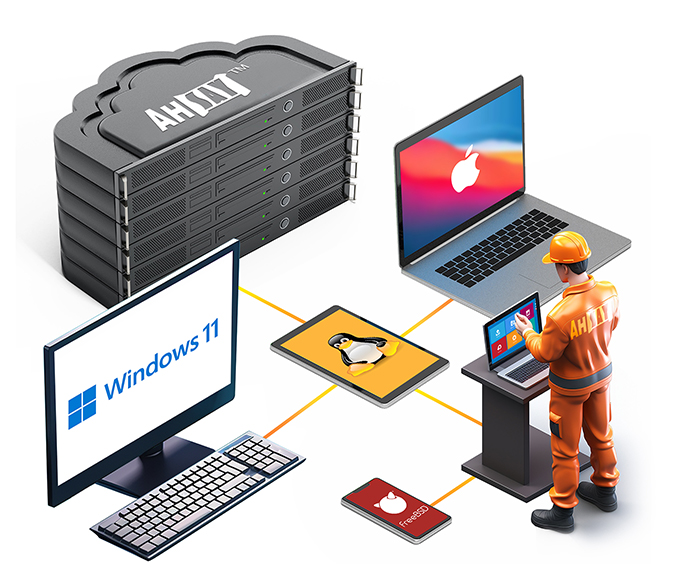 Why You Need Backup Cross Platform Support
Benefits of Cross-Platform Support
The first and most obvious benefit of cross-platform support is that it allows you to backup and restore your data across multiple devices and platforms. This means that you can backup your files from your Windows computer and restore them on your Mac, or backup from your Android phone and restore them on your iPhone. This level of flexibility can be a lifesaver in situations where you need to switch devices or platforms. Additionally, cross-platform support ensures that your backup solution is future-proof. As technology continues to advance, new devices and platforms will be introduced, and you want to ensure that your backup solution can keep up with these changes.
The Risks of Not Having Cross-Platform Support
If your backup solution does not offer cross-platform support, you may find yourself in a situation where you cannot access your backed-up files. This can happen if you switch to a different device or platform that is not supported by your backup solution. In some cases, you may be able to convert your backed-up files to a compatible format, but this can be time-consuming and not always possible. Furthermore, using multiple backup solutions for different devices or platforms can lead to confusion and potential data loss if you forget to backup a specific device or platform.
Increased Security and Peace of Mind
Having a backup solution that offers cross-platform support can also increase your security and peace of mind. With all your important files backed up in one place, you can rest easy knowing that your data is safe and secure. Additionally, some backup solutions offer encryption and other security features to ensure that your data is protected from prying eyes. In the event of a data breach or a lost/stolen device, having a backup solution with cross-platform support can be a lifesaver.
In conclusion, having a backup solution that offers cross-platform support is essential in today's digital age. It provides flexibility, future-proofing, increased security, and peace of mind. If you are currently using a backup solution that does not offer cross-platform support, it may be time to switch to a more robust and reliable solution.