VMware and Hyper-V virtual machine data recovery is a challenging and time-consuming task. Ahsay's VM granular restore feature helps you quickly access and recover the exact files/folders you need from a Windows virtual machine on a VMware or Hyper-V backup without restoring the entire virtual machine or even starting up the virtual machine. Granular recovery is much more efficient as you saves a lot of time by not having to recover the entire VM, therefore it is suitable for very urgent data recovery requests. We will explain how does Ahsay granular restore work and what benefits bring to users. 
How does Ahsay granular restore work?
Ahsay backup agent will connect and mount the virtual disk directly from the backup storage destination as a local drive on your Windows machine, allowing full access to the virtual disk's contents. Then you can select any files/folders using copy and paste through either Windows File Explorer or the restore wizard on the Ahsay backup agent.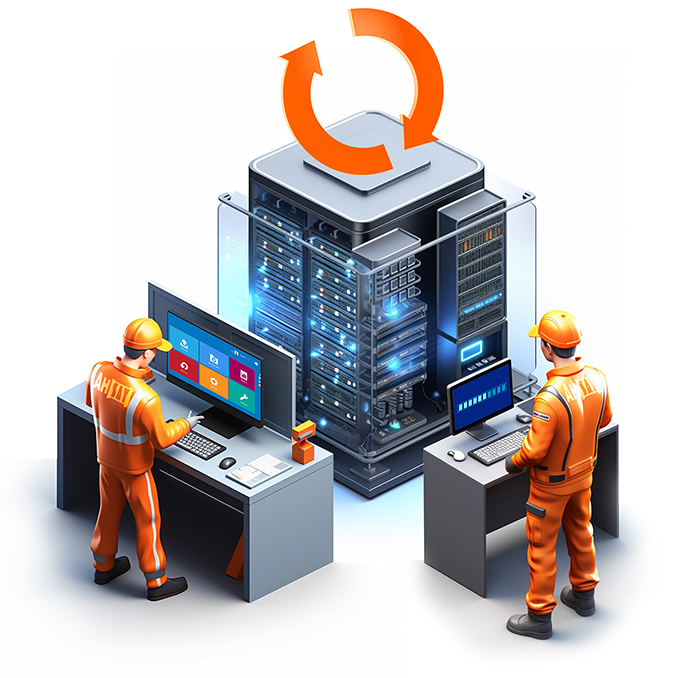 The benefit of granular restore
Faster Recovery
Traditional backup methods require restoring an entire system or server, which can take hours or even days, depending on the amount of data. However, granular restore allows you to recover individual files or folders, significantly reducing the amount of time it takes to recover lost data. With granular restore, you can quickly pinpoint the specific data that needs to be restored, saving you time and reducing downtime.
Improved Productivity
Data loss can severely impact business productivity. If employees are unable to access critical files or applications, it can result in lost revenue and missed opportunities. Granular restore ensures that employees can quickly regain access to the data they need to perform their job, minimizing the impact of data loss on business operations.
Cost-Effective
Traditional backup methods require more storage space, which can be expensive. With granular restore, you only need to store the data that is essential, reducing storage costs. Additionally, granular restore can reduce the need for IT staff to manage backups manually, freeing them up to work on other critical tasks, further reducing costs.
Granular restore is a crucial tool for businesses that want to ensure the quick and efficient recovery of lost data. It offers faster recovery times, improves productivity, and is cost-effective. With granular restore, businesses can minimize the impact of data loss and maintain business continuity.