Ahsay supports servers, PC's, and notebooks backup running on Windows, macOS, Linux, and FreeBSD—as well as QNAP QTS and Synology DSM. Ahsay can fulfill all your backup needs using a uniform user interface when your business runs in a heterogeneous environment. We help lowers your cost to support the backup of all systems by saving you the trouble of configuring different backup software.
Simple, reliable, secure, and flexible solution.
Scalability to meet growing needs.
Ensure business continuity/disaster recovery (BCDR).
 
Ahsay backup provides complete protection for all your endpoints. When the data of your endpoints are backed up with Ahsay using the latest data protection technologies, Immutable backups, AES 256-bit data encryption, Two-factor authentication, Restore Drill, etc., a complete recovery is guaranteed in case of disaster.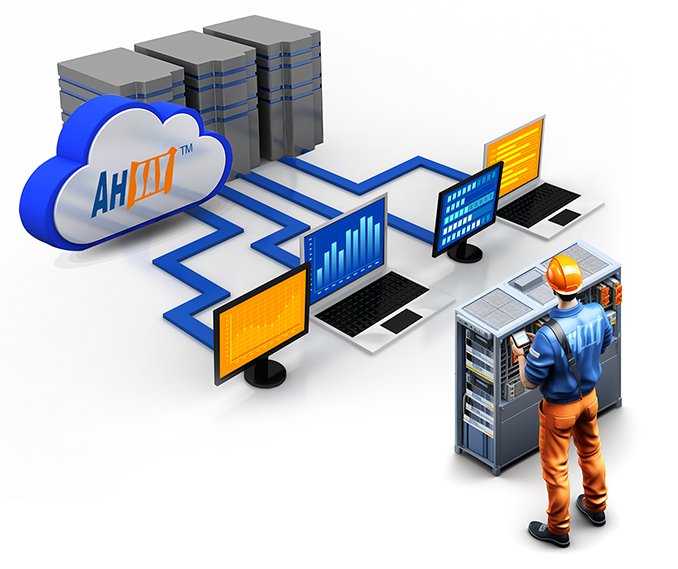 Why use Ahsay for server, desktop, and notebook backup?
Deduplication saves you 50% of the storage cost of files
Ahsay deduplication feature is helpful for file backup. Duplicated files occupy lots of storage space in the business environment because keeping different versions of all files between updates is a common practice. The deduplication feature can quickly reduce backup storage space by up to 50% by saving identical files or extracting a file once only in the backup. Not only does it save you both time and money in backup, it also makes your restore job run faster.
Low flat price. No upfront costs and hidden fees
Ahsay pricing is based on data storage size and the number of Microsoft 365 accounts required to backup. You don't need to purchase expensive hardware to get started. We have no hidden fees, like transfer or egress charges. You can use Ahsay to backup an unlimited number of devices with no extra charges. Save your time looking for alternatives. Please visit our pricing page for the details.
Ahsay Immutable Backup for total ransomware protection
The best defense against ransomware infection or a cyberattack is to recover your files using the most recent backup. With an Ahsay immutable backup, your backup data cannot be changed, deleted, modified or encrypted. You'll always have a reliable and unaltered copy of your backup data. It will also safeguard your backup data from accidental deletion due to human error or malicious deletion by unhappy employees. With the Ahsay immutable backups, you can rest assured that your customers' data is safe and secure.
Ahsay Restore Drill for guaranteed data recovery
Backup data may be corrupted over time due to hardware failure or storage problems. Using Ahsay Restore Drill helps ensure the integrity of your backup data with fully automated recovery testing of backup data. Provide backup data a regular clean bill of health on a monthly, quarterly, or half-yearly basis for extra peace of mind. along with a restore report to certify the status of your backup data. If data corruption is detected in backup data an alert will be sent out to the system administrator. Ahsay will run a backup job to ensure the latest files are uploaded to replace the corrupted files to ensure the backup data is always recoverable.