Cyber-attacks are becoming more prevalent, it has become increasingly important to secure our digital assets. One way of doing this is by using two-factor authentication (2FA) for access control. 2FA provides an additional layer of security that makes it harder for attackers to gain access to our accounts. We will show you how Ahsay 2FA work and discuss why we need to set 2FA access control.
Aside from AES-256-bit data encryption and strong password security, your backup data is protected using the latest Two-Factor Authentication (2FA) technology in conjunction with our Ahsay Mobile app, which runs on Android and iOS. To prevent hackers from gaining illegal access to the Ahsay backup agents to retrieve or delete your backup data after compromising the machine where the backup agents are installed.
Ahsay Mobile App supports two secure authentication methods:
Push Notification
TOTP (Time-based One Time Password)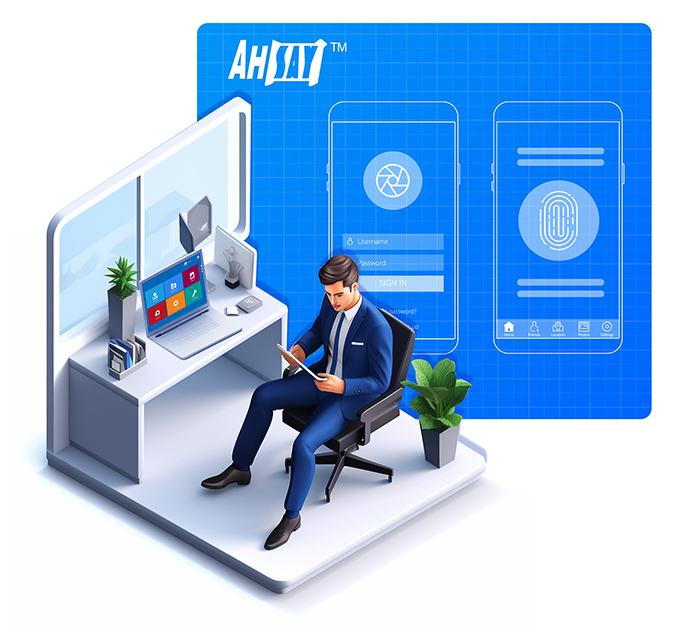 It is much more secure than traditional SMS or email-based Two-Factor Authentication methods, which cannot be hacked through man-in-the-middle attacks. Provide you with complete peace of mind. You can access your backup data securely at all times.

Ahsay supports other popular third party 2FA TOTP authenticators such as Google Authenticator, Microsoft Authenticator, LastPass, Authy etc.
Why We Need to Set 2FA Access Control
Enhanced Security
2FA is a security process that requires two forms of authentication to verify the user's identity. The first factor is usually a password, while the second factor could be a fingerprint, facial recognition, or a code sent to your mobile device. By requiring two forms of authentication, it becomes difficult for hackers to gain unauthorized access to your account. Even if they manage to get hold of your password, they will still need the second factor to complete the authentication process.
Protection Against Phishing Attacks
Phishing is a type of cyber-attack where attackers attempt to trick you into giving them your login credentials. This is typically done by sending you an email that appears to be from a legitimate source, such as your bank or email provider. The email will contain a link that takes you to a fake login page where you are prompted to enter your username and password. If you fall for this scam, the attackers will have your login credentials, which they can use to gain access to your account. However, if you have 2FA enabled, the attackers will not be able to access your account, even if they have your password. This is because they will also need the second factor, which they do not have.
Compliance Requirements
Many organizations are required to comply with industry regulations that require the use of 2FA. For instance, the Payment Card Industry Data Security Standard (PCI DSS) requires all entities that process credit card payments to use 2FA. This is to ensure that customer data is protected from unauthorized access. Failure to comply with these regulations can result in hefty fines and reputational damage. Therefore, it is important to set up 2FA access control to comply with industry regulations.
In conclusion, 2FA provides an additional layer of security that makes it harder for attackers to gain unauthorized access to your accounts. It also protects against phishing attacks and helps organizations comply with industry regulations. Therefore, it is important to set up Ahsay 2FA access control to protect our digital assets.