Best Cloud Backup Software-as-a-service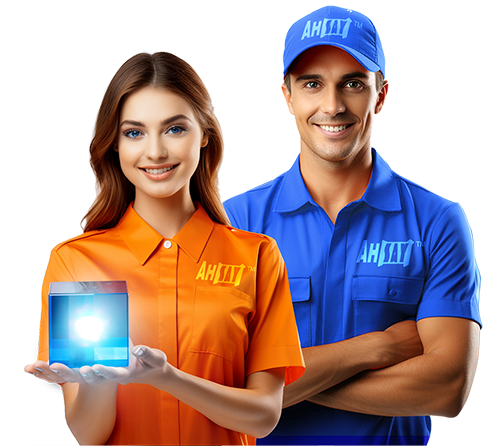 Ahsay™ offers backup and recovery solutions that support Microsoft 365, VMware, Hyper-V, Microsoft Exchange, Microsoft SQL Server, Oracle, MySQL, MariaDB, files, QNAP/Synology NAS, and Android/iOS devices. Our solution covers basically everything you needed to implement a complete backup solution for you as well as for your customers. With our flexible deployment model, you can run this solution from the cloud or from your own hardware easily. Altogether with our competitive storage based pricing model, Ahsay Cloud Backup is by all standards the best and most affordable backup solution available in the market.
New v9.7 features

with advanced cybersecurity and data protection

Super charged 20X restore speed

Debian 12
Upgrade to the fastest and the most secure v9.7 NOW !
Outperforming all previous versions
Ahsay is a backup and recovery solution that supports the backup of Microsoft 365, VMware, Hyper-V, MS Exchange, MS SQL Server, Oracle, MySQL, MariaDB, files, QNAP/Synology NAS, and Android/iOS devices.
Advanced cybersecurity features such as immutable backup, AES 256-bit data encryption, and two-factor authentication (2FA) keep your backup data totally secure from hackers and ransomware. Automatic Restore Drill to provide regular testing of your backup data to ensure it gets a clean bill of health. The supercharged 20X restore performance of v9.7 will minimize downtime and allow your customers to get up and running quickly! While the real-time network monitor will assist system administrators in efficiently managing network resources, minimizing potential impacts on the performance, and ensuring the reliability of customer backups and restores.
Ahsay is the fastest, most secure, and most affordable backup solution for personal and business use.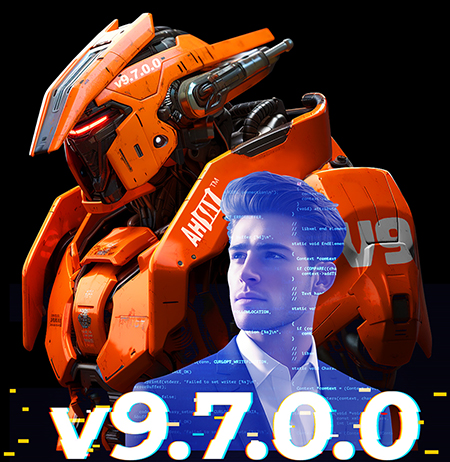 Protect all types of applications, data, and endpoints.


Ahsay provides a total backup solution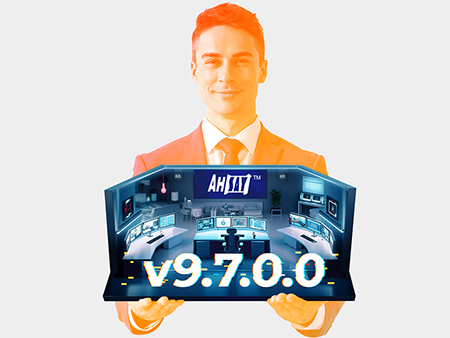 No matter the type of applications, cloud storage, database, or endpoints your customers use, Ahsay can back them up.
Besides file backups, Ahsay is equipped with dedicated modules to backup Microsoft 365, backup files stored on all major cloud providers, VMs running on VMware/Hyper-V hosts, MS Exchange database & individual mailboxes, MS SQL, MariaDB, Oracle, and MySQL databases. Endpoints running on Windows, macOS, Linux, FreeBSD, Synology NAS, QNAP NAS, iOS, and Android mobile devices are all protected.
Ahsay Immutable Backup for complete ransomware protection
No more fear of ransomware or hackers!
The quickest way to recover your mission-critical files after a ransomware infection or a cyberattack is to recover them using the most recent backup. With Ahsay immutable backups, the backup data cannot be changed, deleted, modified, or encrypted.

This means you'll always have a reliable and unaltered copy of your backup data. It will safeguard data from accidental deletion due to human error or malicious deletion by unhappy employees or hackers. It helps companies to comply with regulatory or legal requirements.

Even if your customer loses all of their production data, they can rebuild everything from scratch using unaltered and uncompromised data. With Ahsay's immutable backups, you can rest assured that your customer's data is safe and secure.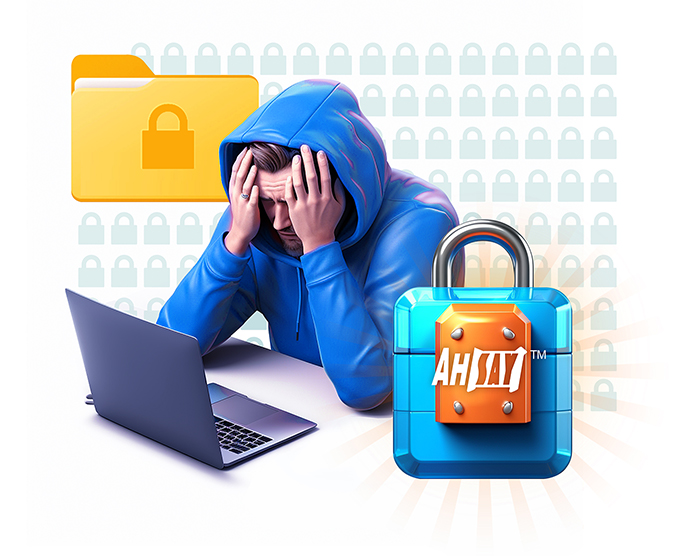 Ahsay Restore Drill
Give your backup data a regular clean bill of health
Your backup data can be corrupted over time due to hardware failure or storage problems. If a disaster happens, your data recovery process may fail due to errors caused by corrupted or incomplete backup data.

As a best practice, the integrity of backup data should be tested with regular recovery drills. Any organization conducting regular recovery drills, although essential, can be very time-consuming, resource intensive, and disruptive to existing workflows.

Ahsay Restore Drill helps by fully automating regular testing of backup data. Giving backup data a regular clean bill of health every six months gives you extra peace of mind. An alert will be sent out if corruption is detected in backup data. Ahsay will run a backup job to ensure the latest files are uploaded to replace the corrupted files to ensure the backup data is always recoverable.

Ahsay Restore Drill provides MSPs with an efficient and hassle-free way of ensuring the health of their backup data.
Data Deduplication
Reduce data storage and storage charges. Faster backups!
Ahsay's advanced source-based data deduplication engine will efficiently identify and filter all duplicate data blocks during backup. It will result in a significant reduction in the volume of data transferred during a backup. Fewer data transfers mean faster backups and restores: reduced data storage usage and storage charges. Use lower network bandwidth.


Up to

90%

for Hyper-V and VMware
Up to

60%

for databases
Up to

50%

for regular files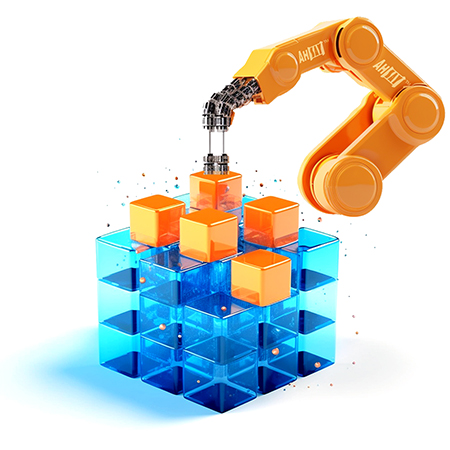 Backup mobile devices to a desktop thru Wi-Fi automatically
Protect photos and videos of memorable moments with family and friends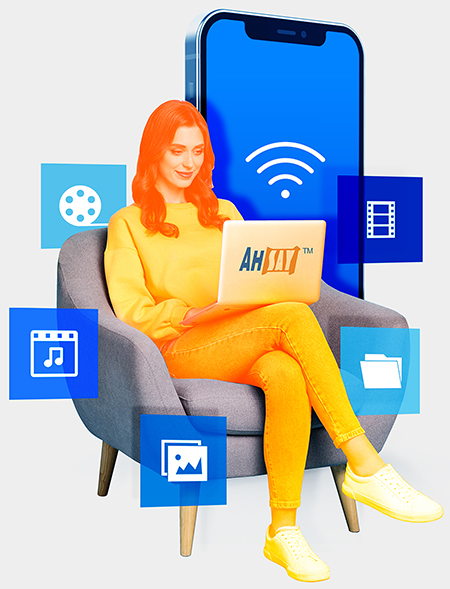 Imagine capturing all those special moments with your family and friends on your mobile phone, only to lose them all instantly. Those precious memories are priceless and can't be recovered at any cost.

But with the Ahsay Mobile app, you can safeguard those memories by automatically backing up your photos, videos, audio, and documents to your Windows or Mac computer whenever your mobile device is connected to your home Wi-Fi.

Ahsay mobile has intelligent backup features like; pausing the backup when your battery is low, preserving power for other functions, or only running a backup if your mobile device is charging. With Ahsay, you can rest easy knowing your precious memories are safe and secure.
Backup to Your Own Storage
Use any supported local / cloud storage as destinations


Ahsay empowers you to use public cloud, FTP/SFTP server, or NAS as the backup destinations to eliminate your hardware investment and maintenance cost.

Aliyun

Amazon S3

Backblaze B2

CTYun

Dropbox

Google Cloud Storage

Google Drive

Microsoft Azure

OneDrive / OneDrive for Business

OpenStack
Rackspace

Wasabi

Local / Network Share (e.g. NAS)

USB Drive
Instant and reliable data recovery
Minimize the loss of productivity, revenue, and reputational damage
Ahsay is committed to ensuring the complete integrity of backup data. With data integrity checks in multiple stages, you begin with a post-backup data check. To verify the number and size of data blocks saved to storage is identity to the data blocks transferred upon backup completion.

It is reinforced with additional weekly data integrity checks to make sure there are no problems with the backup data in the future. Ahsay Restore Drill will regularly give your backup data a clean bill of health with an automated full data restore validation.

Put your mind at rest. Your mission-critical data will always be recoverable. Never lose productivity, revenue, or damage to your reputation due to ransomware, hackers, hardware failure, accidental deletion, or other data loss incidents.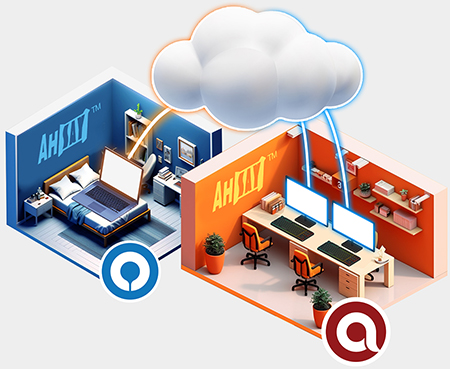 Installation, configuration, and troubleshooting services
Leave the time-consuming tasks to us!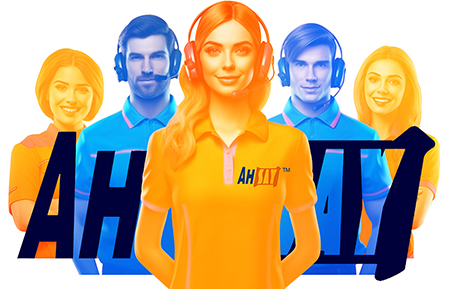 Leave the time-consuming stuff to us. Our experienced service engineers will install Ahsay on your backup server. Get everything up and running.
You don't need to maintain an expensive installation, configuration, and troubleshooting team. All your customers will be well supported by our professional support team on your behalf so that you can keep focusing on business development and customer acquisition. A win-win!
The latest cutting-edge technology
With over 20 years of solid backup and recovery experience
With expertise accumulated due to over 20 years of solid experience in developing data backup solutions. Ahsay is one of the significant leaders in the data backup and recovery market. Trusted by over 9000 partners worldwide.

Ahsay protects your customer's data using the latest cutting-edge technology; Immutable Backup, Restore Drill, Advanced-Data Deduplication, Data Compression, AES 256-bit Encryption, Two-Factor Authentication (2FA), Continuous Backup, Application-Aware VM Backup, Open File Backup, Granular Restore, Mobile Backup.. and more!

Ahsay is the most trustworthy and reliable backup vendor you can count on.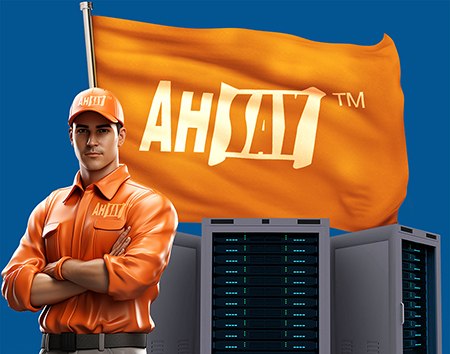 White-Label into Your Brand
You Have Your Brand
You can rebrand everything from our web console, server, and workstation backup agents, to a mobile app into your brand name.
Your own domain

Your own SSL cert


Your own branded client agents and mobile app