Ahsay's Windows System Backup is used for a bare metal backup and recovery of servers, PCs, or notebooks running the Microsoft Windows operating system. A Windows System Backup also includes a backup of the System State.
In the event of critical hardware failure or complete hard disk failure. Ahsay can use Windows System Backup image to completely recover to the state before it fails onto the existing or another machine with a similar setup. It can even be used to recover individual files/folders.  
Secure, reliable and flexible solution for the protection of servers, PCs, or notebooks 
Full system recovery and granular restoration to meet recovery objectives
Ensure business continuity/disaster recovery (BCDR)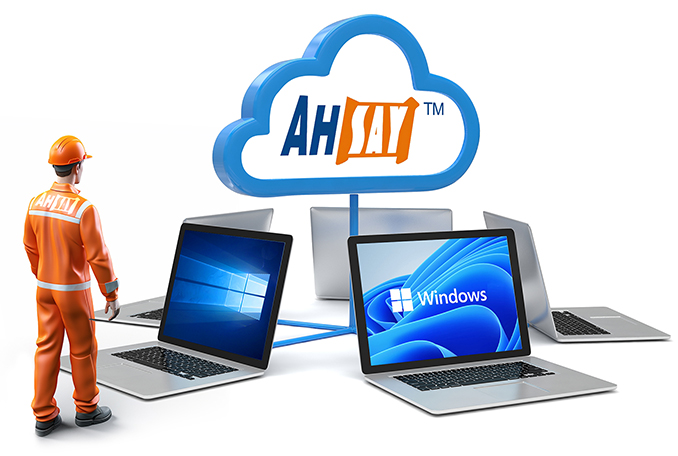 When your Windows System Backup images are backed up with Ahsay using the latest data protection technologies; Immutable backups, AES 256-bit data encryption, Two-factor authentication, Restore Drill etc a complete recovery is guaranteed in case of disaster.
Ahsay is the best choice for Windows System backup
Protects Windows desktop and Windows server versions
Ahsay's Microsoft Windows system backup leverages WBADMIN tool to generate the Windows System Backup image for seamless integration and data consistency
Windows System Backup image contains the operating system, configuration settings, drivers, applications, and user data
Just one single backup job provides different level of data recovery.
As the backups leverages Microsoft VSS (Volume Shadow Copy service) technology, hot backups can be performed with minimal impact to end user experience.
Ahsay data deduplication will significantly reduce your data storage requirements and storage costs buy up to 50%. As well as improve the overall backup and recovery performance.
What are the benefits?
Ahsay provides an intuitive user interface to guide you easily through the recovery process. A single Ahsay Windows System Backup image, is so versatile it gives you multi-level granular recovery options to an existing machine or another machine. Users can easy use the Windows image to perform different types or levels of data recovery:
Recover the full system (operating system)
Recover volumes
Recover applications and data
Recover files and folders
Recover Windows System State
How to backup Windows System?
Please refer to the instructions in the Get Started Guide.