Seagate Lyve Cloud Storage
Seagate Lyve Cloud Storage
Provides a simple, trusted, and efficient on-demand solution for backup storage. Customers can expect fast and reliable retrievals with always-on availability of their backup data. Seagate has more than 40 years of expertise in the design and manufacture of hard drives and other storage products.
Why use Seagate Lyve Cloud as your Ahsay backup storage provider?
Transparent and predictable pricing, with no hidden add-on charges for egress or API calls
Designed for high availability, durability, and resiliency, ensuring protection from data loss and silent data corruption
S3 compatible platform for frictionless integration with Ahsay
Scale-out object storage as a service, making it easier to manage exponential data growth
All data is protected by a 99.99% availability guarantee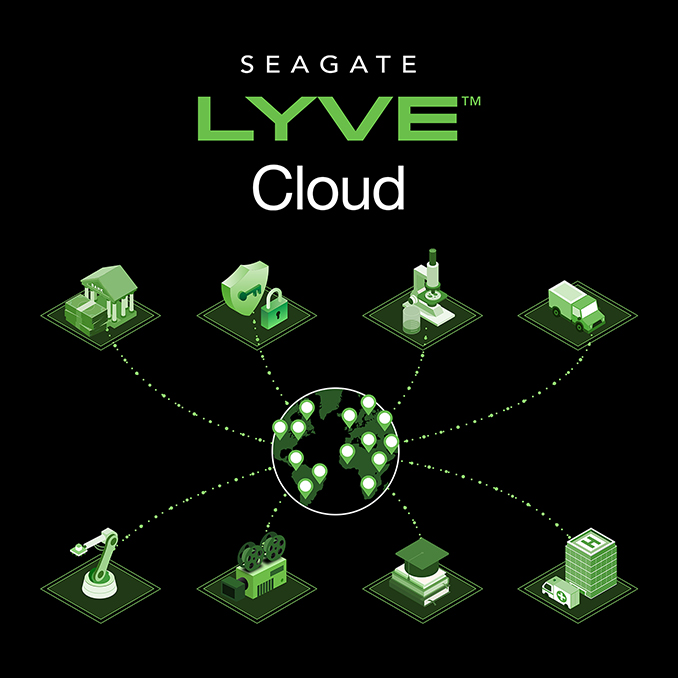 What are the benefits:
In the event of a disaster, your data is protected by Ahsay and stored on Seagate Lyve Cloud with regular backups. You can have immediate access to unlimited versions of your data. An Ahsay backup to Seagate Lyve Cloud will not only protect your business from permanent data loss and minimize business downtime but also protect against other potential risks such as:
Damage to your business reputation​ ​
Loss of customer goodwill​
Possible legal action
Implement 3-2-1 Backup Strategy
Use Seagate Lyve Cloud to build your Ahsay 3-2-1 backup strategy. With three copies of your backup data, store your backup data on at least two types of storage media and one copy offsite on Seagate Lyve Cloud.
Complete ransomware protection
Use Ahsay and Seagate Lyve Cloud immutable backup for complete ransomware protection. With an immutable backup, you will always have a reliable and unaltered copy of your backup data. It will also safeguard your data from accidental deletion due to human error or malicious deletion by unhappy employees. This will help you comply with regulatory or legal requirements.
Regular data health checks
Backup data can potentially be corrupted over time due to hardware failure or storage problems. Using Ahsay Restore Drill helps ensure the integrity of your backup data with a fully automated recovery testing of your backup data. To give your backup data a regular clean bill of health on a monthly, quarterly, or half-yearly basis for extra peace of mind. Along with a restore report to certify the status of your backup data and give you full confidence your all backups are always recoverable.